Hello everyone I'm Mike the parts guy at US Coach. For those of you who haven't heard of us, US Coach has been serving the bus industry for 25 years. We repair GMC and MCI busses almost every day, there is usually at least one 4104, 4106, or 4905 in the shop on any given day. It's pretty cool to walk into the shop and find a Scenic Cruiser parked next to 102A3. We usually have the parts we need to repair them right on the shelf. If we don't stock them we can usually find them or a safe work around pretty quick . That's what makes my job fun. Any way here is a little bit about who we are and what we do
I know everyone is waiting for the official web site, and it really is coming but until then I an going to try to use this site for posting things like how to do it your self . Photos of thing going on at US Coach and news about cool busses and bus products
REPAIRS & SERVICE
Our six bay shop, completed in 1989, is equipped with four (4) service pits, along with a wash bay & restroom dump. With 14 foot door height and 58 foot bay length, we can accommodate just about any coach on the road today.
We can provide everything from a grease job & oil change up to and including a complete coach rebuilding. We have a special expertise in structural repairs on GMC & MCI coaches.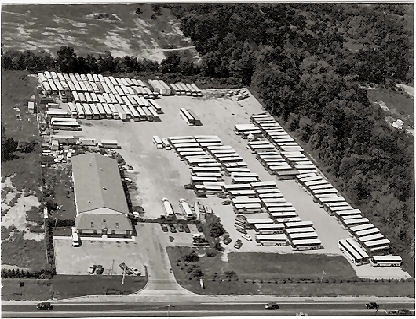 PARTS
We stock thousands of parts and ship daily, all over the North America. We also have parts customers in Central America as well as in Europe. Our inventory has a heavy emphasis on MCI, GMC, and RTS parts although we do service other makes.
We stock everything from running gear parts for brakes, steering and drive-line to electrical items (12 & 24 volts) including bulbs, relays, breakers, & switches. We stock rebuilt air compressors, starters, alternators, blower motors, steering boxes as well as many other items. We have many of the rubber seals, channels & gaskets for older models. We stock some manuals for older models as well as specialty items such as engine block heaters and alcohol evaporators for your air system (for cold country).
We usually have on hand 50 or more "parts" coaches from which we supply the impossible to get "new" items as well as items that a customer may want to purchase "used" as opposed to "new."
View My Guestbook
Sign My Guestbook

Tripod: | | | | |

U.S. Coach Repair, Inc.
127 Berlin Cross Keys Road
Berlin, NJ 08009
(856) 767-4848
fax (856) 768-7832
uscoach@att.net
| | | |
| --- | --- | --- |
| » | | © 2004, Lycos, Inc. All Rights Reserved. Lycos® is a registered trademark of Carnegie Mellon University. |
| | |
| --- | --- |
| | | | | | |

Your use of this website constitutes acceptance of the Lycos and